Oh Shia, what will you think of next? If you haven't already heard, the bat s*** crazy Transformers star is currently held up at a theater in New York watching every single one of his movies in reverse chronological order and if you feel so inclined, you can join him at The Angelika Film Center in New York City for free. 
See Also: Deadpool Is An Expert Level Troll
#ALLMYMOVIES live at https://t.co/mYhDzTaFXF Angelika Film Center, 18 West Houston Street, NYC pic.twitter.com/dbqHQJy5UE

— Shia LaBeouf (@thecampaignbook) November 10, 2015
"From noon on 10th November 2015, #ALLMYMOVIES by LaBeouf, Rönkkö & Turner will commence at the Angelika Film Center, 18 West Houston Street, NYC," the website states. "Visitors are invited to join Shia LaBeouf in person as he watches all his movies consecutively in reverse chronological order over the next three days, 24 hours a day (admission free). At the same time, a live stream will continuously broadcast the performance above."
The link to the live stream is at newhive.com/allmymovies. Also, as you can see, if you'd like to take a jab at laBeouf's most recent art project, use the hashtag #ALLMYMOVIES.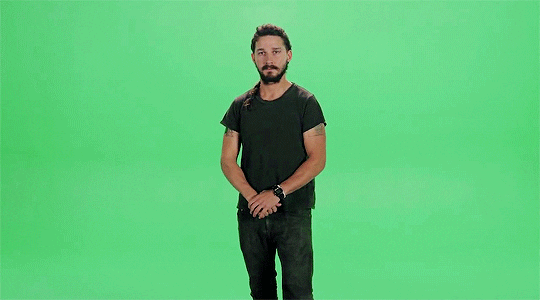 Post by Ryan Scott 
Twitter: @Radio_Adventure
Related posts: